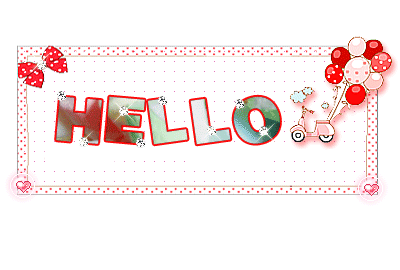 salam..
pernah dengar
iklan
Baskin Robbins Ice-Cream Cake = Kek Ais Krim Baskin Robbins kat AXN tak??

happy birthday...happy birthday..happy ice cream cake to you..


lepas tu..
rasa tak macam Ira rasa??terliurr..huuuuu..
rasa macam sedapp sangat...
tapi kenyataannya memang sedap.. :D
pernah tak cakap dalam hati macam " betul ke sedap??? " , " mahalnyaa kek ni!! " , " macam tak berbaloi je..", "aku buat lagi sedap! " dan lain-lain..
pernah tak?? haaa jangan tipu..tak baik tau!
dulu Ira pon sama gak..hee..syyyy jangan gelak kuat-kuat.. rasa macam tak berbaloi je nak beli kek kecil dengan harga yang mahal tu..baik beli kek biasa je baru RM 30++, 1kg lagi.. tak pun baik beli kek Secret Recipe RM 75++, besar dan boleh makan ulang-ulang lagi..yer tak??
tapi kan Baskin Robbins Ice-Cream Cake = Kek Ais Krim Baskin Robbins ni berbaloi lah dengan harga dia.. sedap memang sedap...sangat berbeza la dengan kek ais krim yang ditempah kat kedai biasa tu kalau nak rasa ais krim yang best macam brand Baskin Robbins ni..
memang marvellousss..
tapi Ira tak beli guna duit sendiri..keh2..:P
sayang duit sendiri tapi duit
Ehem2
, Ira tak sayang..huahuahua..
apa lagi.. bodek
Ehem2
korang yea..
masa ni lah nak tahu
Ehem2
sayang
korang ke tak..haha..
kalau dia tak belikan, merajuk ok!:PP
Lagi-lagi birthday yang baru lepas ke, dah nak dekat ke tak pun untuk anniversary nanti..
sesuai lah kalau nak celebrate berdua kan.. lepas tu nak kelainan...tapi kalau nak bawa balik, tahan untuk 1 jam je tau.. nanti dia bagi sekali ngan ais kering yang boleh tahan untuk 1 jam.. lepas tu kena masuk dalam peti ais..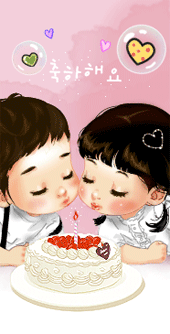 boleh customize dan pilih flavor yang korang nak..tu kena tempah awal..
macam-macam pilihan! memang recommended!
sekali sekala boleh lah kan.. tiap-tiap2 hari boleh bakrupt kot..hee..
have fun!
p.s :

Special untuk yang tertanya-tanya sedap ke tak sedap kek aiskrim ni..yang pasti berbaloi untuk celebrate bersama yang tersayang ( Family, BFF , BF / GF, Fiancee , Hsband / Wife etc )

1st entry guna layout blog baru.. pinkishh?hee