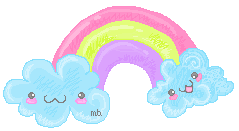 Entry ni agak lapuk tau..huu..
Tapi tak lah lapuk sangat.. :P
Ira berjalan-jalan ke Singapore akhir bulan Januari aritu..:P..
Ni baru awal bulan Febuari kan?hee..
Sorry lambat update.. huuu..
Ira buat Part 1 & 2.. tapi mungkin juga ada Part 3!
Gambar terlalu banyakkkk.. ada 300++..huu..
Ira pilih mana yang rasa-rasa sesuai dipertontonkan kepada umum..hahaha..
Dan Ira nak bagi tips juga kepada yang nak ke sana..:P.. ( ceh macam pandai sangat je.. )
Act, bukan tips la.. lebih kepada pengalaman Ira.. siapa yang dah plan nak ke sana mungkin boleh jadikan panduan..hee
Tapi tu mungkin Part 3 okeh?
Ira sajikan gambar-gambar ke sana dahulu..
Aci tak?heee.. aci tak aci INI BLOG IRA YANG PUNYA..:P
Untuk Part 1 ni Ira pertontonkan kepada anda gambar-gambar sekitar tempat mercu tanda Singapore iaitu The Merlion Park dan gambar-gambar OTW ke Universal Studio Singapore ( USS ).. Ira ke sana 2 hari iaitu 1st day ke USS dan 2nd day jalan-jalan sekitar Singapore..Tapi Ira tidur di JB.. Ira just pergi pagi dan balik ke JB semula malam..
1st day ke USS, kami pergi sendiri naik bas ekspress yang tiketnya berharga RM 5.. hee.. Terus direct ke Sentosa Island yang mana terletaknya USS tu.. then balik semula ke JB dengan syarikat bas yang sama namun tiketnya berharga 5 dollar yea..huu.. gambar dalam USS sangat banyak, jadinya kena tunggu Part seterusnya..
2nd day , Ira ikut trip UTM Skudai yang hanya berjalan-jalan sekitar Singapore dan Sentosa Island ( tapi tak masuk USS ).. Masa ni Ira pergi ke area terletaknya Esplanade, Kasino bentuk kapal ( atas tu ada swimming pool ), Arca Singa ( Merlion tu ) dan lain-lain.. tak ingat lah nama-nama tempat tu..huu.. Gambar untuk ke Sentosa Island masa trip ni Part seterusnya okeh??
Masa ke Merlion Park ni Ira juga ada beli Aiskrim Roti yang berharga 1 dollar.. sedap2!!.. Aiskrim tu ada banyak flavor macam raspberry, orea, durian, jagung yang dipotong pastu diletakkan dalam roti.. tak pernah jumpa kat Malaysia lagi ( Ira yang tak pernah jumpa..huu )
Merlion Park..
naik bot ( bot ke??huu ) pusing The Merlion Park macam kat sungai melaka tu...tapi Ira tak naik pon..:P
nampak tak kat belakang tu???
ni la kasino yang atas dia bentuk macam kapal persiaran..huu..
esplanade kan?haha..tak ingat..macam iye..:P
Arca Singa / mercu tanda singapore..
kat jambatan nak ke Merlion Park..
posing.. :P
beli Aiskrim Roti.. eksited!
yummy!:P
taman ape tah?:P
Akan bersambung ke Part seterusnya..