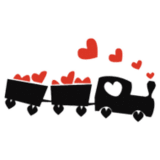 Bertemu lagi kita di episod terakhir Jalan-jalan Singapore & USS..heee..
Ini adalah Part 3 dan terakhir yea sayangku semua..
Gambar2 bawah ini adalah sekitar ( luar ) USS.. ada banyak kedai-kedai di sekitar tu terutamanya kedai Candylicious ni yea.. so memang best la nak amik gambar..heee.. :P
Yang ini pula gambar2 sekitar Sentosa Island masa Ira naik tram, naik bas ronda-ronda sekitar pulau dan Siloso Beach.. disebabkan hujan masa tu, kami tak turun pon dari tram dan bas.. just ambil gambar atas tram je.. :)..
Kalau korang datang sini, WAJIB / MESTI kena tengok "Song of The Sea".. sangat besttttt! Ira pon direcommended oleh blogger @ Owner Shop On9 yang Ira baru jumpa masa ada kat JB aritu iaitu Arina ..heee.. memang besttttt! Ira ada rakam video tu.. korang nak tengok ke? Sape nak tengok bagitahu kat komen oke?kalau tak, Ira tak upload.. :P.. Ohh yea.. gambar terakhir dalam album atas ni masa show Song Of The Sea..Untuk lebih lanjut boleh klik SINI
Oke.. beberapa pengalaman yang boleh Ira kongsikan untuk yang dah plan nak ke sana ialah :
1. Sila beli raincoat / baju hujan ( yang pakai buang je ) macam Ira pakai tu sebelum ke sana.. Kalau tak hujan pon, ianya sangat-sangat berguna sebab ada permainan yang akan membasahi anda..hee..contohnya seperti live show " Waterworld" , permainan dalam Jurassic Park.. Tapi kalau korang suka dibasahi oleh air, ikutlah kan..huuu..Tapi kalau hujan memang kena guna la..beli kat Malaysia baru dalam Rm 2 ( masa promosi kat Guardian) tapi kalau beli kat USS punya store, sediakan 5 dollar yea.. 5 dollar x 2.4 ( untuk duit Malaysia ) = ??? .. sila kira sendiri!
2. Pakai kasut flattttt.. NO heels! Better sneakers / crocs yang dah selalu pakai! Ira pakai crocs yang jarang pakai, ibu jari kaki Ira sakit sampai sekarang!huuu..tersepit…pastu dengan hujannya yang buat kaki Ira lembap so memang menyesal gak lah tak pakai sneakers..sandal pon tak recommended sangat sebab ada permainan yang kaki korang terjuntai.. ( tapi diorang suruh buka if korang pakai sandal sebab takut tercampak kan )
3. Sila bawa bekal kalau tak nak beli makanan kat sana..heee...air mineral jangan lupa beli dari Malaysia..macam kami, buat roti sardin..jadilah untuk alas perut..hee….kat sana, confirm lah mahal..pastu tak tahu Halal ke tak…huuu..
4. Kalau rasa nak shopping cenderamata kat USS, sila bawa duit lebih..huu..mahal2..Ira beli T-shirt yang ada tulis USS kan, kalau girl punya around 20 dollar, lelaki pula around 25-30 dollar..( untuk yang betul-betul cantik & puas hati ).. kalau nak tahu ringgit Malaysia berapa, korang darab dengan 2.4 ( sekarang rate lebih kurang camtu )..
5. Tukar duit siap-siap kat Malaysia, kat Singapore rugiiiii…
6. Kalau bukan musim hujan macam sekarang, pakai sunblock siap-siap oke.. nanti ada yang muka belang pula..heee
7. Beli tiket awal-awal untuk masuk USS via online atau ejen terpilih jadi sampai sana terus masuk je.. tak payah beratur panjang-panjang..
8. Grab maskot2 yang ada kalau nampak..hee..sila buka mata besar-besar..tapi kalau kena beratur tu sila lah beratur yea… rugi tau kalau tak dapat ambil gambar dengan maskot2 tu.. Tapi beware dengan Puss in Boots sebab dia sangat gatal!haha..tengok gambar Ira, suka2 je dia peluk..ngee.. ( Ira pon layan je dia suruh wat ape, sengal gak kan..huu…rasanya dalam tu lelaki lah..:P )
9. Jangan lengah stop sini, stop sana nak ambil gambar, cepat-cepat beratur dan masuk ke permainan2 yang ada kalau tak nak rugi, boleh ambil gambar nanti-nanti sebab confirm ada masa korang nak pusing balik dan snap pic..
10. Sila alert dan tengok show time Shrek 4D, Donkey Live Show, Waterworld , Action dan semua-semua tu ( ada dalam map, sila ambil masa di service counter ) supaya korang tak ketinggalan…
Cukup kot 10 tips untuk anda yang dah plan nak ke sana…opss lupa, nanti kalau dah beli ticket kan sampai USS tu korang akan dapat kupon 5 dollar untuk makan dan 5 dollar untuk shopping..gunakan dengan sebaik-baiknya okeh..
Sampai sini dulu, enjoy yourself!