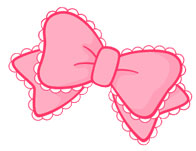 kat bawah ni adalah hadiah utk
blogger bertuah
GA | Ole2 Cameron Highland iaitu Ain!!!
kecik sikit dari bantal Ira..;)
yang tak dapat jangan kiciwa..;p..boleh cuba lagi tahun-tahun depan..
untuk mengubat kekecewaan anda-anda semua, jom tengok gambar Ira masa kat Cameron nak?? tak nak pon Ira nak tunjuk gak..;p
bawah ni adalah gambar-gambar pemandangan yang sweet sgt2..
cantik kan?? Subhanallah! :D
dah puas tengok?? Ira nak tunjuk pulak makanan dan minuman berasaskan strawberry kat sana..heee..sgt yummy...terliur plak bila tengok balik..kekeke..
lupa la nama dia..haha..;p..strawberry with whipped cream kot..;p
fried ice-cream with fresh strawberry and whipped cream..
psss : Ni saja tak nak masukkan dalam kotak gambar, nak bagi korang terliur..muahaha..;p
bye2...jumpa lagi di part seterusnya..stay tuned! ;p