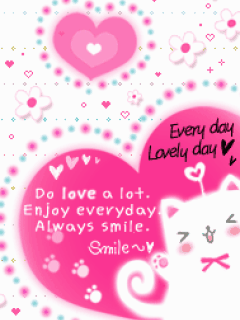 lama Ira xon9 kan2.. kepada yg baru memfollow..thank u so much!nt Ira bw ke blog korang ea..buat masa ni x berkesempatan lagi..maaf banyak2..
ermmm..happy belated birthday to myself!hee..baru je lepas..4hb aritu..yang ke berapa??tetttttt...hee...hope my dreams will comes true n success dlm study..aminn..kepada yg wish..thanks a lot key!
'hadiah' dr seorang sahabat yg baik.. mekasih nadiah shafiqah!lovee u..muahhhs
ape2 pon.. skarang ni mood happy je..alhamdulillah..thanks to my dear n i'll waiting that gift..kih2..babai!