tag lagi dan lagi.. sila jangan muntah..hee.. Fizza ni macam nak korek diari hati Ira je?hee..
layan je la k..:)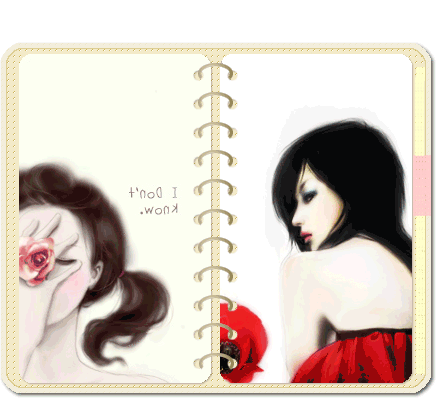 1) 5 characteristics of your dream guy?
· Ada pegangan agama yang sepatutnya..
kan seorang suami kena membimbing isterinya..
jangan nanti isteri hanyut, suami pon hanyut sama..:)
· Bertimbang rasa, baik hati, penyayang,
hormat orang tua dan ciri-ciri yg sewaktu
dengannya..hee
· Mampu membuatkanku tersenyum walaupun
tengah marah.. ( pandai handle perangai saya yang
tak berapa betul ni..huu )
· Mempuyai karier yang kukuh dan beberapa
asset yang perlu di zaman kini seperti kereta,
rumah dan duit simpanan serba sedikit..
( kalau boleh tak mau la cikgu
juga..huu )
· Ringan tulang dan boleh diminta tolong
seperti tolong angkat kain, tolong tekan
butang mesin basuh, tolong cuci bilik air
dan tolong bla bla.. hee.. tak suka lelaki
yang hanya mengharapkan isteri semata-mata,
membuta sampai petang, tengok tv je
sedangkan Ira bertungkus lumus di dapur..
tak suka yea… kita sama-sama kerja,
sama-sama penat oke..huhu..kata susah
senang sama-sama kan?haha..
2) 5 characteristics that you have never like in a guy?
· Semestinya tak suka lelaki yang pengotor..geli lah!
· Semestinya tak suka lelaki yang kedekut!!!!!!pantang ni…huu
· Semestinya tak suka lelaki yang panas baran dan kaki pukul..bye2 je la..
· Semestinya tak suka lelaki yang bajet bagus..bagus sangat ke????
· Semestinya tak suka lelaki yang mengongkong…
p/s : lelaki merokok pon tak suka juga tapi boleh bertimbang rasa lagi..baik kan Ira ni?hee
3) 5 feelings that you have when you're out with the one you admire?
· Malunyaa..dia pandang kita ke ek..hahaha
· Kena control ayu ni..keh2..:PP
· Gembiraa sangat!
· Rasa nak senyum sampai bila2...hee
· Serba tak kena sebab rasa macam diperhatikan walaupun
tak..ngee..:PP
4) 5 places that you want to travel with your loved one?
· Menunaikan umrah / Haji di Mekah bersama-sama
suami ku tersayang..amin..
· Rome, Venice , Itali..hee
· Paris..heee..
· Bandung sebab nak shopping guna duit
yang tersayang..muahaha..
· Pulau-pulau yang cantik kat Malaysia.
Contoh Pulau Langkawi, Pulau Tioman, Pulau
Perhentian..hee..lain rasanya kalo pergi
berdua je dengan orang yang kita
sayang..kan2??
5) 5 things that you would give to your loved one?
· Kasih sayang, cinta, kebahagiaan, kegembiraan..
· Ketaatan dan kesetiaan..semestinya kan..
· Baby??huuuu
· Surprise2 yang tak pernah dibuat sekarang..:P
· Awak nak apa ea?hehe..tak leh fikir lah nak bg
apa dah..haha
6) 5 songs that you will sing to your partner?
· Teman Terulung by Anuar Zain
( pernah buat video latar belakang
lagu ni untuk dia )
· Terima Kasih Cinta by Afgan
· For The Rest Of My Life by Maher Zain
· Tercipta Untukku by Ungu
· Ketika Cinta Bertasbih by Amee & Melly Goeslow
p.s : takkan berani nyanyi depan dia..hee..
berani bagi lirik / video yang guna lagu2 ini..:)
7) 5 friends that you want to tag?
· Cik Cimi
· Cik Ezze
Dah siap.. nanti tag lagi yea Fizza..heee..:D